We offer superior service as your roofing contractor in Georgetown, KY. As local experts we provide commercial and residential services for roofs including new installations, repairs and replacement.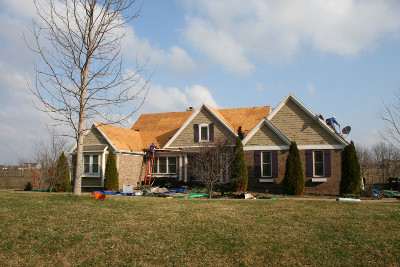 Expect quality workmanship!
Call or Request Free Estimate!
In addition to our standard services we also provide roof inspections for real estate transactions, storm damage inspections and insurance claim roofing repairs.
With our services you'll get an honest evaluation of your needs accompanied by true craftsmanship for your shingle, slate and metal roof installations.
Our Most Recent Roofing Project
As always, we have ongoing work in the area. Below is an outline of our most recent completed job.
We like to provide you, as our next client an understanding of how we take on our work. Maybe your next repair or installation will be similar to the following.
Type of Project:
Roof Leak Repair
Location:
Georgetown Kentucky near Scott County High School
Problems noticed by homeowner:
Water spots in bathroom ceiling next to the vent.
Steps of locating required repairs:
Inspected & confirmed interior water leak
Inspected attic & vent pipe flashing
Recorded all suspected damages
Identified water penetration due to flashing around vent piping on roof
Scope of Project:
Hand delivered work proposal to homeowner for replacing old flashing with new.
Process of Repair:
Removed drywall ceiling in bathroom
Inspected bathroom ceiling fixtures
Removed old damaged flashing on roof around vent pipe
Installed new flashing on roof along with new drywall for bathroom ceiling
Repainted bathroom ceiling
Installed new shingles around vent pipe to match existing color
Summary:
We were able to make all necessary repairs to prevent future water damages. Also during our process we made sure the flashing on the roof was properly installed and matched the existing shingles with ease.
Our time on this job was a 1/2 days work. The homeowner was satisfied and thankful that they were able to prevent future costly damages to their home.
Here's what the homeowner had to say:

Thank you for providing your services so professionally. I appreciate you finding my leak and walking me through your procedures.

May 12, 2015
Residential Roofing Services
We are committed to excellence as your residential roofing company in Georgetown. Our clients tell the story for us. As a BBB A+ rated roofer, you can rest assured that your getting quality service and workmanship.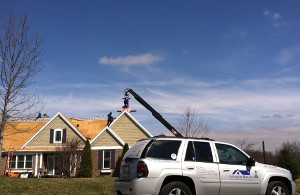 Our residential services include patching roof leaks, new shingle installations, shingle repair, siding repair, gutter installation, roof repair, metal roofing, ventilation systems, re-roofing, window maintenance and storm damage replacement for roofs.
If you're building your new home, need to color match your shingles or just need advice we can help!
Choose the Best Roofer in Georgetown
There are several great roofers in Georgetown, but our focus is to set a higher standard of doing business and experience for our clients. From the initial meet and greet to the final shingle being installed, you'll feel the difference.
Our promise is to provide an unbiased recommendation for your roofing needs and walk you through every detail of your project. We have warranties ranging from 5 year full comprehensive on our work up to a 50 year limited transferable warranty.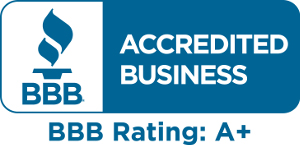 Contact us for professional service.