As a roofing contractor we service Lexington, KY and surrounding Fayette County residents with professionalism and a dedication to quality workmanship.
Call or Request Free Estimate!
Our services include commercial and residential roofing, roof leak repair, roof inspections, storm damage replacement and insurance claim contracting.
Whether you need a shingle replaced or a completely new installation we can help!
I wanted to say thank you for a job well done. My new roof looks beautiful and I appreciate Jonathan's advice on helping me select the color.

September 15, 2017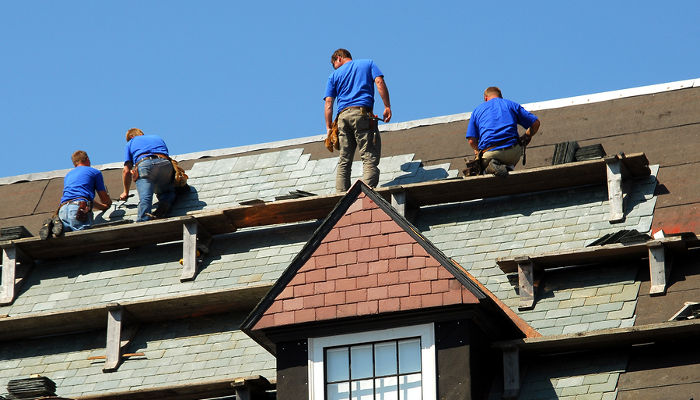 When you hire us, you get professional workmanship, attention to detail and satisfaction knowing your project was completed by our experienced crew.
It's our commitment to ensure each and every client is fully aware of all their options including cost versus longevity, types of shingles and applications as well as our process from start to completion.
Lexington Blue, Inc. did a terrific job replacing our aging roof. Jonathan Crowe was extremely helpful in surveying the roof and was a great assist in making application to our insurance company. The crew was courteous, efficient and professional. Their efforts at cleanup were outstanding. I would highly recommend this firm to anyone who has roofing issues.

May 13, 2016
Our Most Recent Project
We like to keep you, as our future client informed of our most recent roofing projects. This information will give you an idea of what we provide as well as our approach. Maybe you can identify with a similarly related circumstance.
Type of Project:
Roofing Repair
Location:
South Point subdivision near Veterans Park in Lexington, KY.
Problems noticed by homeowner:
Interior leaks along walls, water spots on ceiling surfaces and missing shingles.
Steps of our process:
Identified & recorded existing interior leaks
Inspected home exterior for suspected storm damages including shingles, gutters, windows & fascia
Logged damages caused by high winds and hail impacts
Assisted homeowner with insurance claim
Met with insurance adjuster to advise on damages incurred
Logged all policy entitlements and repairs provided by carrier
Project Scope:
Submitted proposal to homeowner for required repairs.
Cost of project:
We performed the work for the exact dollar amount awarded by the insurance company, leaving the homeowner with only the expense of their deductible.
Process of Repairs:
Re-roofed the entire home with new architectural shingles, repaired leaks, repainted, replaced drywall and made improvements by installing new ridge vents for maximum ventilation performance.
Summary:
Homeowner was able to receive the required repairs and new energy efficient improvements with limited out of pocket expense. All work was completed in two days. Another satisfied client trusting in our professional services.
Residential Roofing Services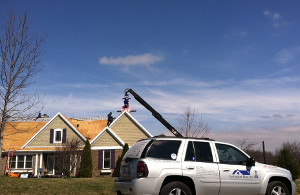 We provide homeowners with the best residential roofing in Lexington, KY. Our commitment is to deliver quality, exceed your expectations and provide a service that is unmatched by other roofers in Fayette county.
You will have a personalized experience as we walk you through our process step by step. We won't leave any details unanswered. It's your most important investment, so we treat your home like it's our own!
Each home has its own maintenance requirements. We offer a variety of roof repairs including fixing leaks, patching, insurance contracting, re-roofing, color matching, shingle repair, siding repair, new installations, skylight repair, gutter services, ventilation systems, new window upgrades and storm damage inspections.
Whether you're building a new home or need advisement on your project, you can expect accurate and trustworthy service from us as your local expert.

Brad Pagel – Owner
Our Process, Products & Commitment
We will provide you with an easy understanding of our process. From the initial inspection of your roof to the final shingle being installed, you will have confidence in the quality of service we offer.
Process
Identify your requirements
Inspect for internal & external structural damages
Offer efficiency & energy saving solutions
Produce job scope & estimate details
Products
Owen's Corning professional roofing materials
RhinoRoof synthetic felt underlayment
Ice & Water Shield
Starter Course
Commitment
Deliver 100% customer satisfaction
Respect your property as our own
Leave no questions or concerns unanswered
Always adhere to best safety practices
Why Our Clients in Lexington Choose Us
Our focus is on providing our clients with a quality service. To accomplish this, we maintain proper certifications, stay involved in continued education courses and abide by local governing laws and regulations.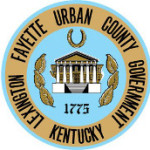 When it comes to choosing the best service in central Kentucky, choose us because we not only stand behind our quality workmanship for 5 years, but we have the backing of the world's leading shingle manufacturing company in the US, Owens Corning.
We take pride in ourselves and being rated highly on BBB for our services, we say "The details matter". We will ensure you receive superb craftsmanship and the best possible value for the money you spend.
You can expect a different experience with us as your roofing contractor. Our clients speak for themselves about their experience with us.
We try to stay grounded and humble, but we are proud that our clients recommend us to their neighbors, family and friends. We encourage you to see what they say about us on BBB.
We continuously strive to deliver excellence with timely estimates, professional onsite management, clean work environments and a roofing crew staff that respects your property.
What You Can Expect
From the initial consultation to the final product, we guide you through our process with a thorough understanding. Each project we take on includes an onsite production manager to oversee your roofing installation. Management is there to answer any and all questions that you may have.
Roofing Warranties
Multiple limited transferable warranties up to 30 years
(subject to type of shingle)
5 year full comprehensive labor warranty
Quality Installations
Continued education for best installation methods
Professionalism With Proper Qualifications
Lexington & Fayette County General Contractor License #16990
Insured with $1,000,000 in Liability & $2,000,000 in Aggregate Coverage
Experience the difference!
Call Today @ 859.368.6346
Roofing Products We Install
These are some of our roofing materials we offer that are vital to protecting your investment.
Ice and Water Shield Underlayment
This is installed along the rakes, eves, valleys and penetrations to prevent leaks caused by ice dams and wind driven rain.
New Synthetic Felt and Starter Course
Utilizing this accompanied by proper ventilation can reduce heating and cooling costs, often up to 30%! Most of our projects using these types of products are completed in a single day!
Our Warranties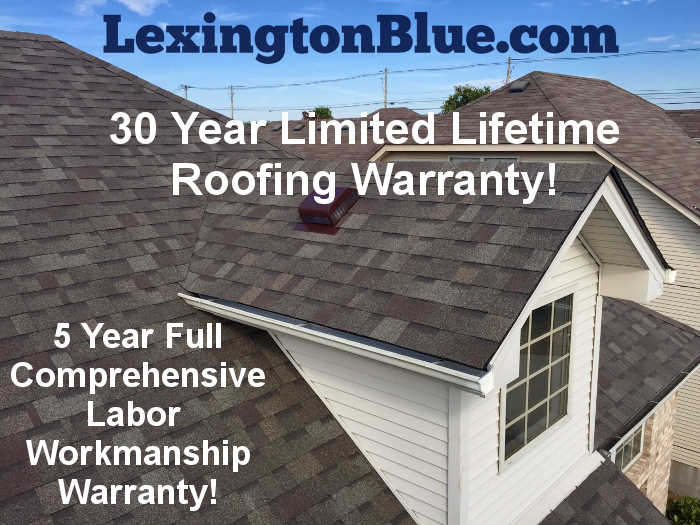 We are committed to standing behind the quality of our work. We offer a variety of warranties provided by the manufacturer, along with a 5 year, full comprehensive labor warranty for your investment.
Expect the best when you select Lexington Blue!
For professional service Call or Request Estimate.