Consider reputation and client recommendations when it comes to hiring a roofing contractor in Winchester, KY. We take pride in the quality of our work!
Call or Request Free Estimate!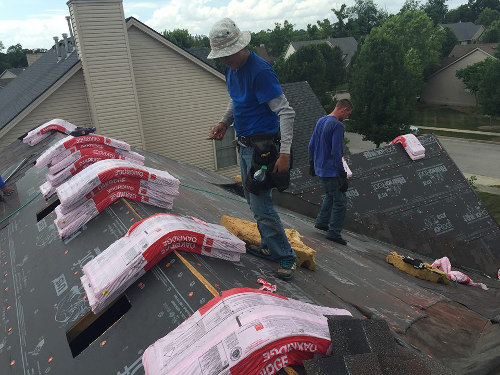 My renters told me that there was a leak in the house and because I live out of town, I wanted to find a reputable roofing company I could trust. I've got to say that although I wasn't there, it felt like I was. Brad and Keith did a terrific job at keeping me informed of every step they were taking. I will use this company again.

July 13, 2015
I had no idea that I had hail damage on my roof. I'm thankful I was introduced to this company. From the secretary, the sales guy (Keith), the crew and even the owner were all excellent to work with!

June 18, 2015
In Addition To Roofing
We also offer and provide siding installations, gutter repair, window replacement and remodeling services.
Our Roofing Services
As a local roofing company in Winchester, KY we provide our services to all of Clark County.
Installations
When it comes to quality, our services are unmatched! Each roofing installation we perform is backed by not only the manufacturing warranties, but we also provide a 5 year warranty on our labor.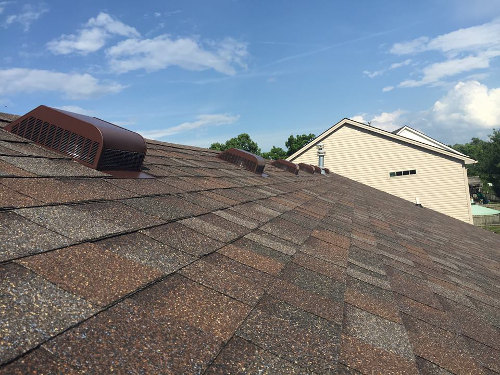 Our installers are trained and up to date on the latest and most effective installation techniques. You can rest assured that we will respect your home as well as install your roof with precision and with a commitment to quality.
Roof Repair
Sometimes just a simple fix is the solution to your roof repair. Whether it's a shingle that needs replaced, a patch within the attic, emergency tarp services or if your roof is leaking, we can provide it all.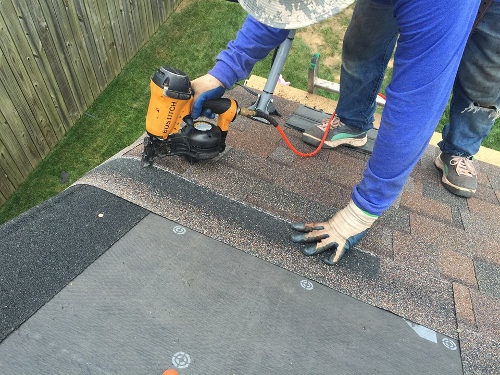 We take on each project from a standpoint of efficiency, value and cost effectiveness.
Need Your Roof Repaired?
Call or Request Free Estimate!
Storm Damage Replacement
Storms often impact a variety of damages to your shingles. For instance high winds and hail have a tendency to cause damaging effects that either completely destroy or allow mother nature to deteriorate the protective materials that cover your roof.
We offer storm damage replacement for roofs. In most cases we work directly with your insurance carrier for any type of insurance claim repairs.
Evaluations
Looking to just get a check up? We offer inspections for roofs with a thorough approach to ensure that each component is functioning properly.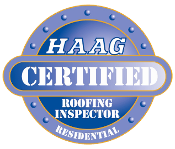 From the top down, we will provide an honest evaluation to determine if your roof is well protected.
Our promise as your roofer in Winchester
As roofers in Winchester, KY our promise is to provide you as our client an excellent experience backed by quality workmanship. Here's what our staff has to say on delivering your experience.
Office Manager / Owner
I believe in providing service that far exceeds the expectations of our customers. I am dedicated to prompt and accurate communication, and committed to following through on promises made.

~ Susan Pagel
Senior Sales Associate / Insurance Claims Assistant
I am committed to delivering on your expectations. I promise to provide an unbiased recommendation for any service we provide. I'm here to answer any questions and assist you with all your needs. Whether you're looking to replace your shingles or need assistance with an insurance claim I'm here for you.

~ Annie Forster
Production Manager
I promise to ensure your project is conducted with excellent lines of communication and timely completions. I guarantee you'll be satisfied with my professionalism, attention to detail and your expectations.

~ Keith Tyner
President / Owner
Our clients feeling safe, confident and well informed is the nature of our business. Our roofing company's promise is to operate on a paradigm of customer centricity and work diligently toward putting your needs ahead of our own.

~ Brad Pagel
Contact us to experience our promise.