Your Roof Is Our Business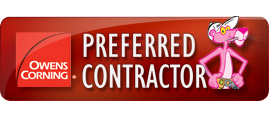 Who Is Lexington Blue?
Our company is operated by industry developing leaders.
We are more than just a contractor, more than just a company with a mastery in navigating insurance claims, we are a culmination of both! Our staff is dedicated to placing our clients and their needs first.
At Lexington Blue we are roofers, interNACHI and HAAG certified storm damage inspectors, window suppliers, licensed builders and insurance restoration contractors serving central Kentucky residents.
INSURANCE CLAIM REPAIR
At Lexington Blue, we assist you by thoroughly inspecting your home for storm damage. We offer insurance claim contracting with all major companies including Kentucky Farm Bureau. Choose the right contractor in Lexington for the job. Make sure you're getting 100% of your damages restored! See what we can offer.
Areas We Serve
Lexington Blue offers construction, remodeling and restoration services for the following counties in Kentucky.
Services provided in Fayette, Scott, Franklin, Anderson, Woodford, Jessamine, Mercer, Madison, Clark, Montgomery, Garrard & Bourbon County.
Choose Your Service Location
WHAT OUR CLIENTS SAY
I am very pleased with my new roof. Jonathan was my salesman; and he was very informative, helpful, and friendly. He was here when the insurance adjuster inspected the roof. The roofing crew did a great job, too. Thank you Jonathan and Lexington Blue!

July 2, 2016
Lexington Blue just completed a 3 phase work project at my home. Their workers were professional, friendly, and reliable. All work was completed in a timely manner. I am very pleased with the quality of work completed and with the positive interaction with all of their workers. I would recommend this company to anyone who needs roofing, guttering, and drywall repair.

June 5, 2016
I love my new roof! Riley was my salesman and working with him and his wife was more like working with friends than a business. Riley did the inspection and walked me through the entire process from beginning to end. He stayed on top of everything, kept me informed and was always available for any questions I had. He went out of his way to help in any way he could. I highly recommend Riley and Lexington Blue!

May 24, 2016
Lexington Blue just finished a great roofing job for me. Ken was my salesman & he did the inspection & met with my insurance adjuster to show them everything he found. He stayed on top of everything from the start to the end. Mark & Tevis did an awesome job of communicating throughout the day & letting me know what was going on. I highly recommend Lexington Blue Roofing.

May 20, 2016
I had no idea how to get my roof replaced after incurring some damage. Ken Morris came to my rescue and has been throughout the entire process.

May 13, 2016
AFFILIATIONS